I am a Canadian photographer, born in Truro Nova Scotia, Canada, who has lived & worked in Toronto & Ottawa, Ontario, & now resides just south of Ottawa in South Dundas, Ontario. My photography work has been published in the LCBO Food Guide, tourism magazines in Eastern Ontario & a Canadian military history book. I also have an extensive background in Film & Television as an Assistant Director & Writer/Producer. I am very skilled with Project Management for large scale creative projects & I surround my life with creativity. 
I work with Janet on almost all my projects. Janet is a Creator, a Photo Restoration Artist, a Business Manager, a Producer, & Photo Assistant all wrapped into one amazing person. We have been together for 20 years, sharing experiences & creative journeys. 
My exploration of the art of photography began when I was still in high school, living & in Toronto when my friend & I found a darkroom kit, including an enlarger, on the side of the road, destined for the garbage. We bundled everything we could, including the trays & pans, carrying everything on our backs, slowly making our way back to my home. Right away I set up my new darkroom & I quickly learned all I could about creating photographs & developing film by reading books & studying what I considered to be the 'greats' in the art of photography. I would spend hours in my families half unfinished basement developing print after print, photo after photo, until I completely stunk of darkroom chemicals & no one wanted to socialize with me anymore. I would photograph the streets of Toronto &  my friends & lovers.
I am professional film & digital photographer who has been photographing in one form or another for over 24 years. Photography is both a tool & form of expression for me. I love being creative with my camera & I love using my camera to express myself.
Available art is a big part of who I am. I want my work to be accessible to people. I want people to feel they can connect to me & my work in a way that suits  them & makes them comfortable.
I love photographing in black & white. It allows me to see things more objectively. Colour is also a powerful tool that brings vibrancy & expression, so I also love to photograph in colour as well. 
I photograph on medium format film using a  1965 Bronica & a Mamiya RB 67 ProS. I also photograph on  a 35mm film using Canon FTB QL & digitally with Canon 1DX MK II & 60D. 
Photographers I'm into are, Louis Draper, Edward & Brett Weston, Eli Reed, Cindy Sherman, Paul Strand, Sally Mann, Fred Herzog, Diane Arbus, Robert Mapplethorpe, Lee Miller, Aaron Siskind, Berenice Abbott, Annie Leibovitz, Andrea Kertesz, Saul Leiter, Vivian Maier, Gordon Parks, Edward Burtynsky & all my friends on ViewBug, Instagram & Fine Art America. 
I am an ex-professional film & television artist - as a writer, producer & in production management. My time in film & television deeply influences both my approach to my business & to my creativity today.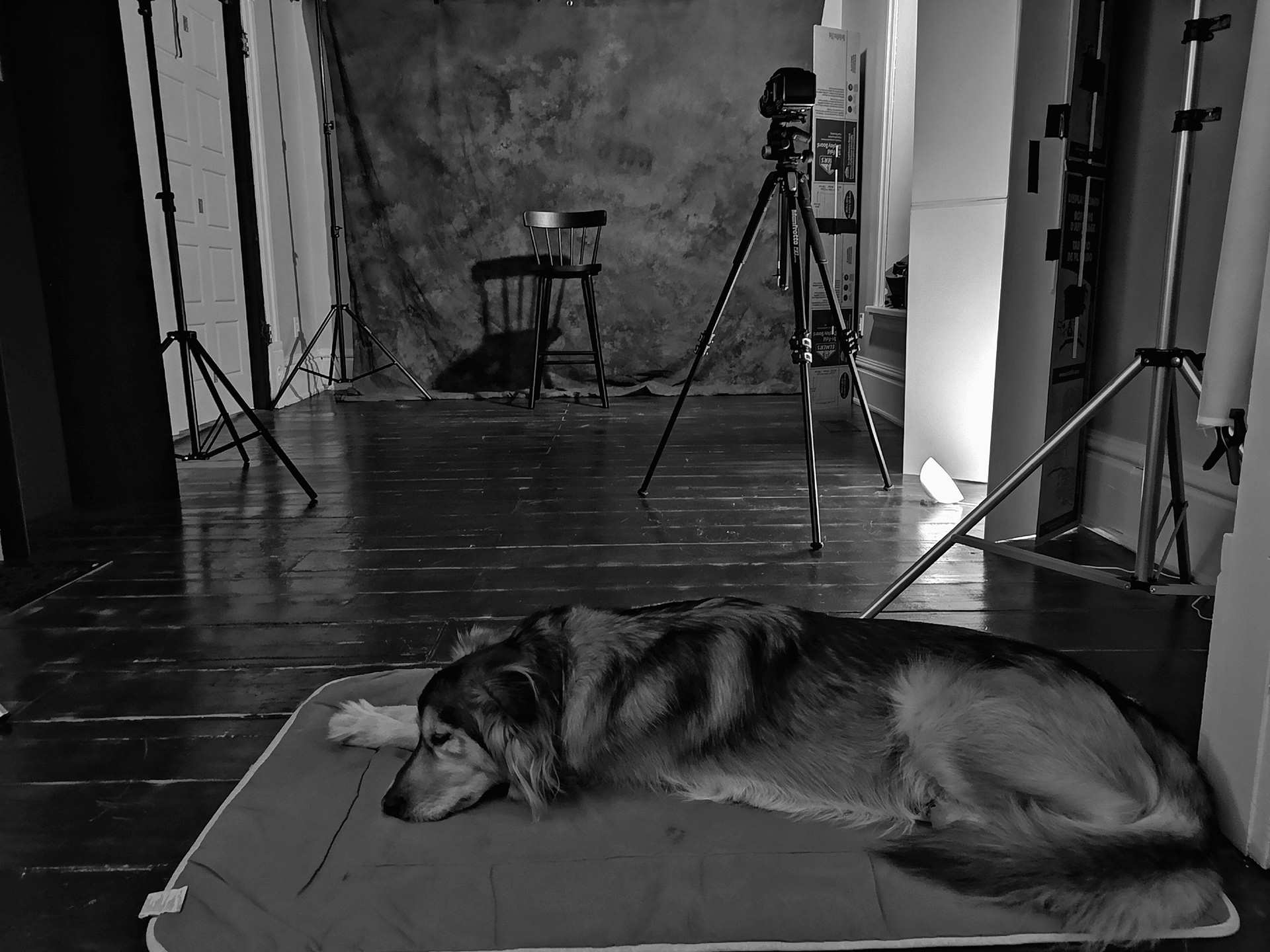 My Creative process (Artist Statement).
I document my day-to-day experiences through my lens & then decide how to categorize each photo after I've finished developing & editing them. Each photo is a presentation of a moment, of something that caught my eye & required my attention. I tend to see balance & form, light & shadow. I find the abstract in everyday things & I find unique & interesting moments with people on the street. I tend to capture memories & nostalgia. I love strange & haunting still life, minimalism & photography that tells a story.  I am drawn to the concept of transformation & this concept can be found in a lot of my work. My creativity is hardwired to my emotional state & a lot of my inspiration is driven by the concept of nostalgia, dreams & symbolism. When I see something that connects to a feeling inside me, I want to capture it, I want to study it & I want to share it. I like to let time influence my creative decisions in my art, so I will let photographs sit for years before I develop them. 
Music is a big part of my process & my personal life. Music influences my creativity & my emotional state. Music helps me explore my inner life & helps me formulate what I want to express through my work. 
I adore vinyl records & listening to music. I am into Synthwave, House, French House, IDM, Electronic, Ambient, Downtempo, Hip-hop, Rock, Jazz, Blues & so much more. Artists I am into are, Aphex Twin, Marconi Union, Loscil, Still Corners, LCD Soundsystem, YOTA, Goldfrapp, Timecop1983, The Midnight, FM-84, The Hidden Cameras, Allman Brothers, Kings of Leon, Kendrick Lamar, London Grammar, Elderbrook, Bob Moses, Tragically Hip. The list goes on.
I am a big collector of things. I collect World of Springfield Simpson toys & yes, many of them are still in box. I cherish my collection of records & books. I also love collecting personal experiences - my own & others. 
Cooking & hanging out with my friends & my wife, Janet are the best things in the world to me. 
My dog, Princess (formally Bailey) & my cats, Chicken, Bubbles & Ludo.
My daughter C. is very special to me.
I really dig playing tabletop & card games. Camping & riding my bike long distances with Janet are amazing things to me. 
Emotional intelligence & functional empathy are top on my list.
I always unplug as much as possible to keep my mind clear of undue influence & content. I am into a more analog approach to my social/professional networking these days. I am into meeting people face-to-face & talking on a phone.
Anything that makes me feel something. 
I love photographing & I want to have fun doing it, so i will photograph anything that meets the above criteria. I don't want to put myself into too many photography genre boxes. I want to photograph everything around me & use my cameras as creative & expressive tools.
I photograph architecture & design, street photography, still life & creative fine art, portraits, lifestyle, abstract & minimalism (or anything I find creative & inspiring).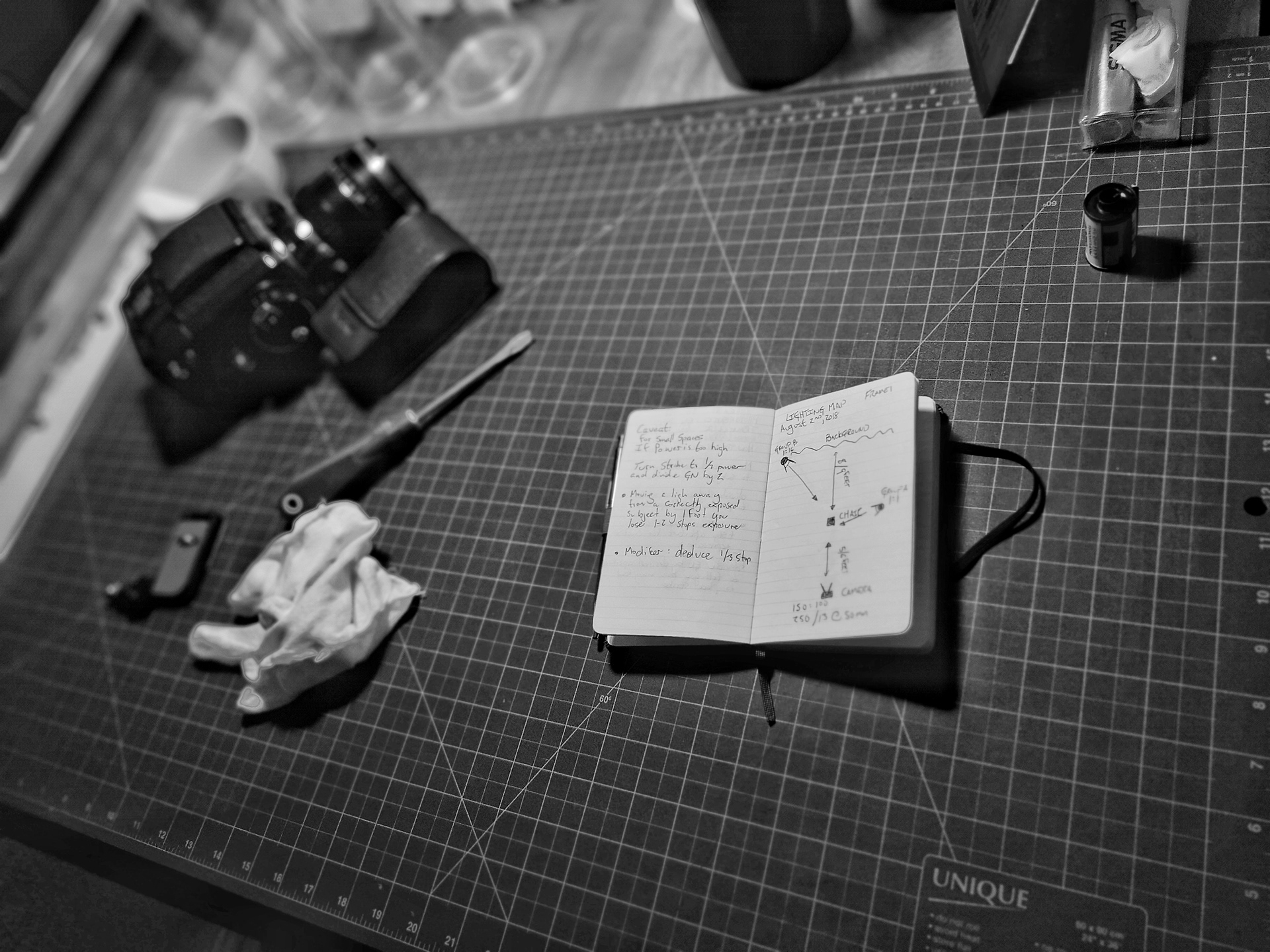 DESIGN WORDS THAT INFLUENCE MY WORK
Inspired   Refined   Honest   Layered   Elevated   Well-appointed   Collected   Aspirational   Reimagined   Eclectic   Artistic  Tailored   Clean   Curated.
my approach to film photography
My first love is film. There is something magical about putting a roll of film into a camera, knowing that for the next 24 to 36 exposures my world will be processed through a certain type of grain, colour, contrast & exposure. There is also something amazing about leaving a roll of film sit for a bit before developing it. Let memory & nostalgia be an influence on creative choices.
 I like the permanence of choices through film. 
My Approach to digital photography
I have learned to really love & respect digital photography. I am able to do some really creative things in low light & difficult situations. Digital also gives me tremendous flexibility with creative choices so that I can push limits & take my projects where I want them to go for me & for my clients. Phone photography is a great creative tool I use all the time. The experience of shooting with a phone reminds me of when I would shoot with a Polaroid, except with a phone, I have more creative options.
Mindfulness & emotional intelligence 
I think, I see, I consider other perspectives & I value emotions when making decisions & choosing actions.
Always looking, always wondering, always inquiring, always taking chances, always trying, always seeing things in new ways. 
When I get excited about something, I become passionate almost to the point of obsession. I learn & explore all every aspect of my subject through my work & through my life & I channel it into my art, into my photography.
I always strive to keep an open mind & heart in as many situations as I can. When someone is speaking I always attempt to be open to what they have to say, even if it hurts or I disagree with it because it may just have value & it may just be the right thing to do & I may just learn something. 

​​​​​​​
I am grounded in a sense of understanding & or value for another person even when I may disagree with their actions or beliefs. Respect allows me to stand in my own values while voicing my opinions in a fair & kind manner.
I have an ability to feel & share in emotions with others in a healthy & functional way.
For me courage is strength of self in any situation. I value it because it is authentic & has value based on the person in front of me. Your courage is your own & I see strength in it no matter what.
For me it is important to share in our emotions even when it is difficult to do so, but important for the soul of someone else. Compassion is providing someone an emotional break or understanding in a situation.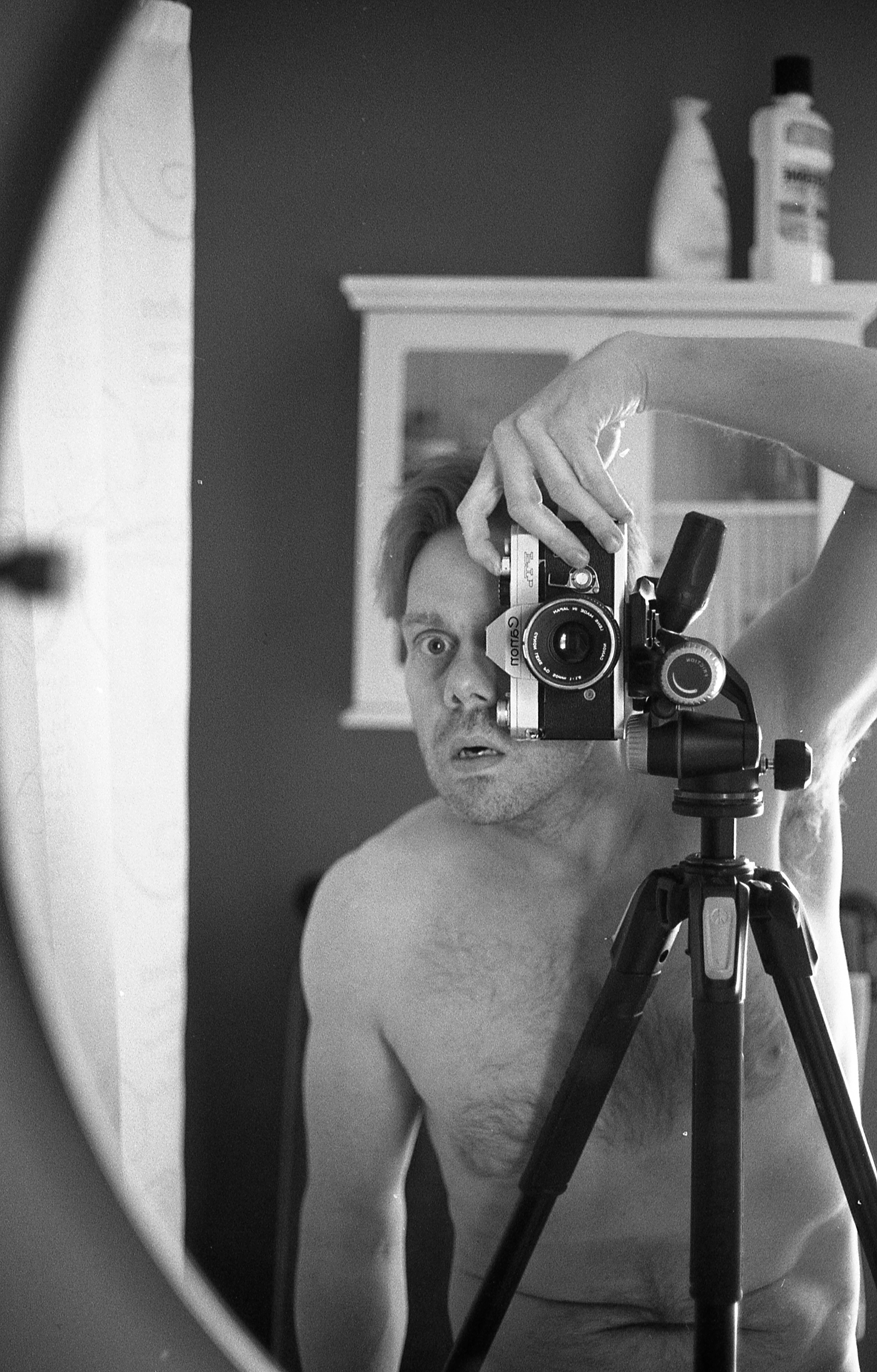 -

Above photos captured with my phone & 35mm camera.